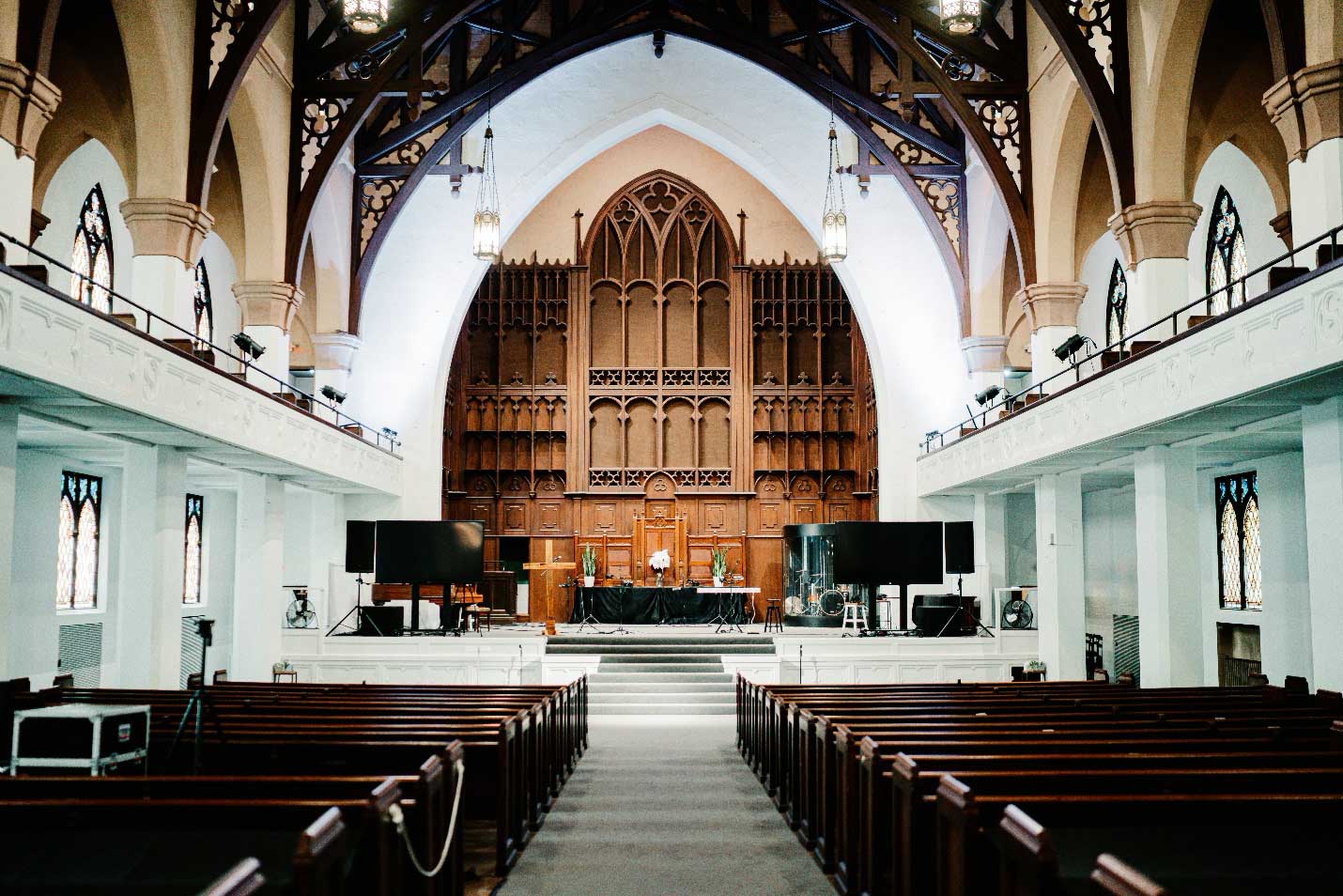 Meetings and Conferences
The Gothic Revival Sanctuary located in Providence Christian College is a beautiful venue for meetings and conferences. We have several meeting places that can accommodate groups up to 1000 and small spaces that are great for smaller groups. Our facility has a full kitchen, parlors that can be transformed to breakout rooms or a small reception area. We also have a large banquet hall that can be used for large group meals or performances as well.
For more information about availability and pricing, please call (626) 696-4050 or email elizabeth.siri@providencecc.edu. We are happy to give you a tour of the sanctuary and banquet hall and to answer any questions you might have. Some basic information is below.
The facility rental includes custodial service, wifi and staff onsite.
There is the option to live stream your meetings as well. The livestream fee is $150/hour. This fee does not include editing.
Our parlors can accommodate up to 25 to 80 guests, while our large reception hall can hold up to 500 guests. A non-refundable deposit of $500 is required at time of booking.