COVID-19 Updates
Dear LA Intern Guests,
We will be continuing to take applications and booking in our usual manner. Virtual tours are available by request.
For your health and peace of mind, please know that all the apartments are professionally cleaned and sanitized before your arrival. We look forward to the clearance to continue with our usual schedule.
If you have any questions, please email us at LAIntern@providencecc.edu or call us at (626) 696-4050.
Wishing you and your loved ones good health,
LA Intern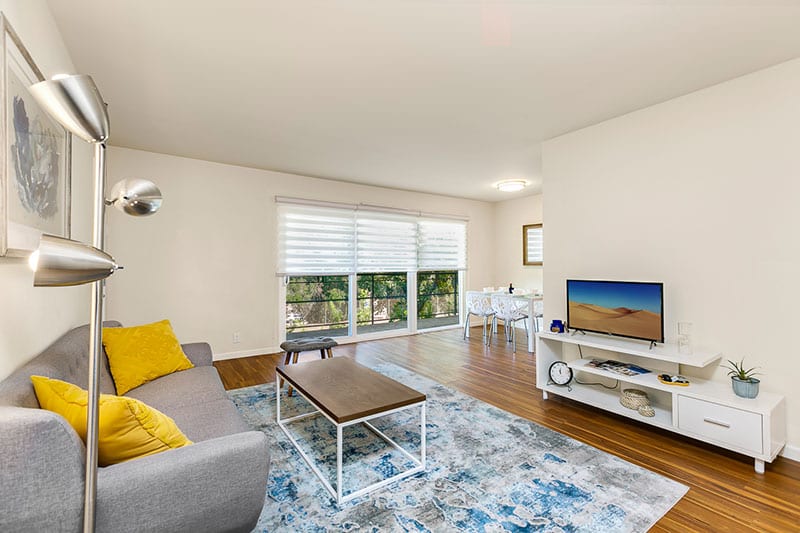 Your Pasadena Apartment
Looking for a clean, safe, affordable apartment in Pasadena? We are ready to help!
Our conveniently located apartments in Pasadena are spacious, newly remodeled and clean and disinfected, ready for your arrival!
The apartments come with a full kitchen, washer and dryer, dishwasher and air conditioner/heater in every unit. Our corporate apartments and lease structure are perfect for those looking for a place to live in the metro area of Pasadena.
Covered-gated parking is available for additional $75/month.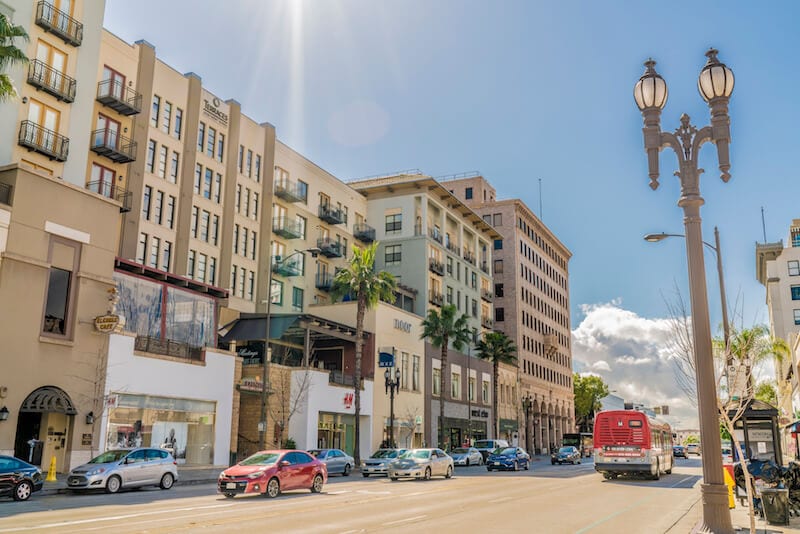 Enjoy Pasadena And Convenient Access to Los Angeles
Whether for work or pleasure, Pasadena provides easy access to all of Los Angeles. Our apartments are located near the 210 Freeway, they and are only blocks from the Gold Metro Line with easy access to downtown Los Angeles.
Nearby attractions include:
The Huntington Library
Griffith Park
The Rose Bowl Stadium
Click here to see a list of things to do and see in the Pasadena area.
Home
Brand new split AC/Heat system
Combo washer/dryer in each apartment
Dishwasher
Balcony
Internet access
Bed, desk, and couch
Refrigerator, stove/oven
Dining table & chairs
Basic cooking supplies
Private bathroom
Building
BBQ grills and picnic tables
Electronic access door locks
Security cameras
Patrolled by a private security company
Additional shared laundry facilities
Limited covered parking available for additional fee on first come basis
Nearby
Memorial Park Station
Shopping within walking distance
Museums
Short term housing in Los Angeles that you'll be happy to call home.
Our apartments are newly remodeled with hardwood floors throughout and come fully furnished with a in-unit washer/dryer and air conditioner/heater. You can see a full list of what comes in the apartments here.
Where We're Located
LA Intern housing is located in Pasadena, Los Angeles. Our housing is perfect if you are studying or interning in Downtown LA, Hollywood, Burbank, Glendale or Pasadena area. We are a ten-minute walk from two different stops on the Metro Gold Line which runs directly to Downtown LA and are close to the 210 and 110 freeways. Off-street parking is also available. We are also located two blocks from Colorado Blvd. in the downtown Pasadena which has a large variety of shopping, restaurants and entertainment.
Pasadena is an exciting town with lots to do. We are home to the Huntington Library, the Rose Bowl, and much more. Click here to see a list of nearby attractions.
If you are looking for short-term housing located in Los Angeles, LA Intern could be a great place for you to live for the summer or for a semester!